Photo Shoot at 1947 Restaurant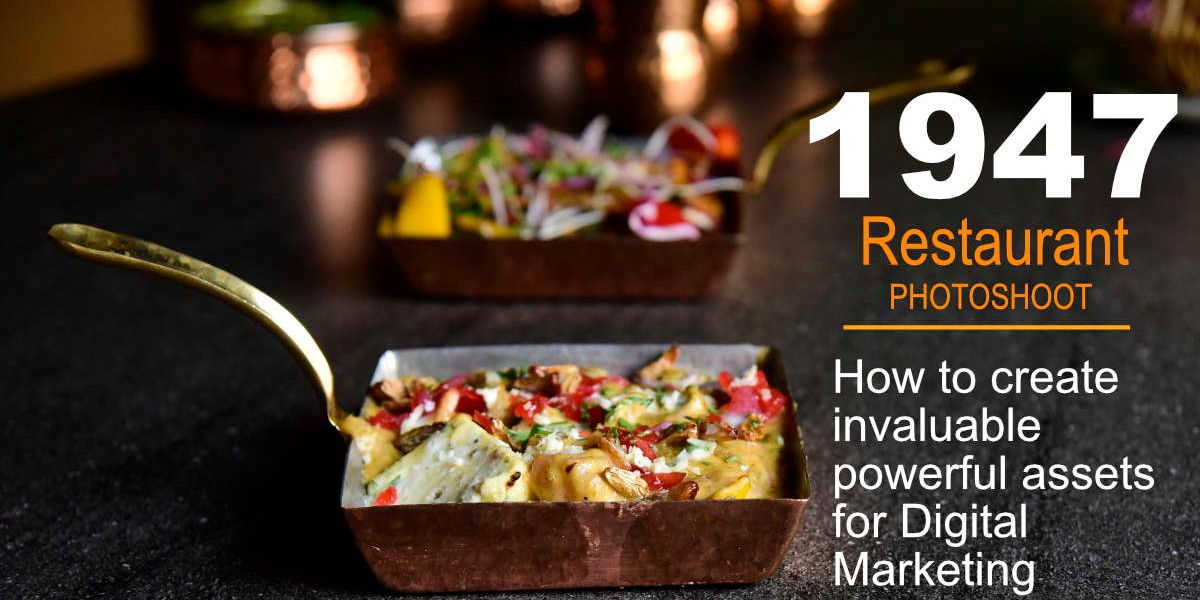 Our client, 1947 Restaurant wanted us to do a photoshoot for their most popular dishes and summer drinks. 1947 is a premium pure vegetarian restaurant that brings together fine food and regal dining experience.
Our goal was to ensure that we get loads of social media assets that could be covered in a single, low-budget photoshoot. You see, the biggest challenge in restaurant photoshoots is how to make sure that the photoshoot is used optimally and every single penny is utilized. Many photoshoots are expensive, unplanned and objectives are not well-defined. You can read more about how to successfully organize photoshoots here.
Our objective was to make sure that we capture the culinary masterpieces on camera and create stories that would reflect all the elegance, food, drinks, and ambiance of 1947 Restaurant.
Our main objective was to use these photos for developing a rich Content Marketing strategy and use these to grow the 1947 Restaurant brand. We also wanted to ensure that the photographs would also create stories around the 1947 Restaurant staff as this is very popular on Facebook and Instagram.
These photographs would also be used on their website as well as local dining guides. Moreover, the entire set of restaurant photos would be used for social media marketing.
Here are the results of the photoshoot and we hope you enjoy them. Jia Jain, the MD of Insignia Hospitality which owns the 1947 Restaurant brand, was excited and wanted to show off his latest restaurant in Rajaji Nagar in Bangalore. He was delighted with the outcome of the photos.