NRAI India Food Services (IFSR) Report 2016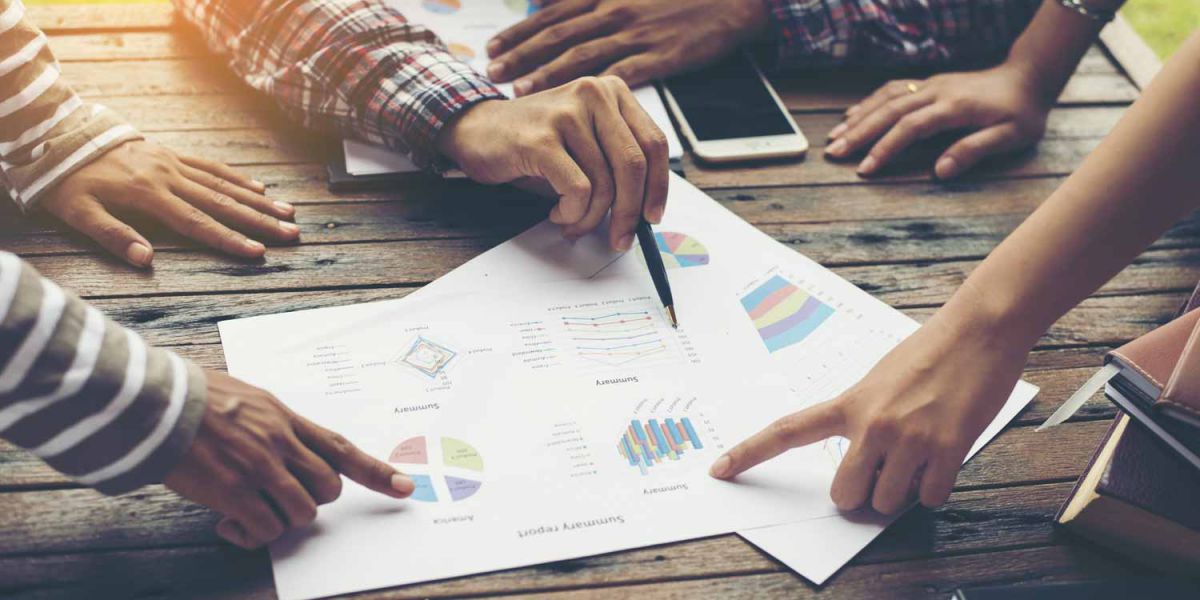 I attended the NRAI (National Restaurant Association of India) event on November 9th 2016 in which Riyaaz Amlani and Samir Kuckreja launched the India Food Services Report 2016 in Bangalore. I thought I would pen down the highlights and learnings from this event and share these with restaurateurs who could not be present at the event.
This post is my interpretation of the report and the event and the important messages. Please note that the source of data is through the presentations given by Samir Kuckreja and Riyaaz Amlani as well as the data shared in the handouts.
The F&B Services Sector in India is BIG
Samir provided some very interesting facts about the industry. I was taken aback to realize that this industry is actually bigger than the railways. It is also eight times the size of Bollywood. It directly contributes to about 55 lakhs jobs in India.
The F&B services industry contributes to 2.1% to India's GDP and is bigger than IT or Telecom. The current market size is Rs 2,07,635 crores and it contributes Rs 22,000 crores by way of taxes. However, it is sad that nobody talks about the F&B services industry with the same respect as for the IT, Finance or Telecom industry.
NRAI can bring in cohesiveness, influence to help businesses
This brings me to the role of the NRAI and the role it can play. The IT services industry is much more visible and more voluble. At the time when software services was a fledgling industry, leaders from the industry recognized the importance of having a central body which would look after its interests and promote it. NASSCOM was formed in 1988 to do exactly this. Just look at how successful they have been. They have successfully promoted the industry, increased visibility and forged strong relationships with policy-makers and the government to help the industry.
NRAI too has similar goals. The F&B Services industry is fragmented and has very little voice in the corridors of power. The industry is plagued by many ills in terms of laws, regulations, taxes, arbitrary approaches by authorities, high cost of financing and unreal real estate costs.
Sameer showed a pub bill from Singalore which had 7.9% tax and another from Bangalore restaurant which had 24% as taxes. NRAI's primary goal is to lobby and influence with central and state governments to ensure ease of functioning and operations. This is a commendable mission and the industry can gain from this. Of course, the NRAI also plays a role in training and skills development and counselling restaurateurs.
To drive home this point, NRAI challenged a decision of the government in the Supreme Court on royalty on music played at F&B establishments. And, it won! Today restaurateurs can use this judgement to their benefit.
However, as I looked around the hall at the Oberoi, I felt that the NRAI needs more restaurateurs to become members to give it the strength that it needs to represent the industry. Just like NASSCOM.
India Food Services Report 2016 (IFSR)
The NRAI's IFSR 2016 report is a study done by NRAI and Technopak and involves many interviews with CEOs and restaurateurs. The report is detailed and covers the economic environment, growth potential, technology enablers, growth factors and much more. What is equally important is the report's ability to recommend changes and new initiatives to help give a boost to the industry.
Forecast for 2021
The F&B services industry is poised for growth at a blistering 10%. The organized sector comprising stand-alone restaurants, chains and restaurants in hotels will grow faster than the unorganized sector.
While the unorganized sector will be the largest chunk of the revenue, its share will fall from 69% in FY 2016 to 59% in 2021. Chains will grow at a fast pace at an annual rate of 25% while restaurants in hotels will grow at a 9% annual rate. The most attractive segment appears to be the Stand-Alone restaurants which will grow at 16% annually and also happens to be at 28% (up from 22% in 2016) share in terms of revenues.
Trends and Factors in the Food Services Industry
India is the fastest growing economy in the world with the youngest population. This will bring in tremendous change and opportunities in the industry.
The rise of the millennials (those born in the 90s and later) will become the industry's largest customer base. Their world is social media, search engines and a hunger to experiment.
Technology will be an enabler and will play an ever-increasing role in the profitability, operational efficiency and revenue growth for the F&B services industry. Perhaps, this will even be the tool for survival. Technology will be increasingly used for opening up new revenue streams and growing existing ones. Today, online food ordering has increased the ease of ordering in and, therefore, increased revenues for many restaurateurs. Similarly, effective use of social media and increasing online presence can boost revenues and profitability. You can read more The Future of Your Eatery is in the Internet.
In fact, Samir Kuckreja recommends that it is absolutely critical to have a presence on as many internet platforms as possible and to respond to customers instantly. With the rapid increase in tech-savvy customers and the millennials, restaurateurs need to adapt and embrace technology.
Evolving Palate of Indian Consumers
With globalization and with the internet, Indians will want to experiment with new cuisines. Innovation in menus and adaptation of different cuisines will be important for restaurateurs. Perhaps, there has to be more than just Indian and Chinese on the menu (although these will be the most preferred cuisines – see figure). In my opinion, restaurants need to focus on other aspects than just quality of food and service.
The other interesting trend is the growing interest in regional Indian cuisines like traditional Bohri dishes or Parsi food. Eating out will evolve, too, with more and more consumers wanting to experiment and seek thrills in their dining experiences.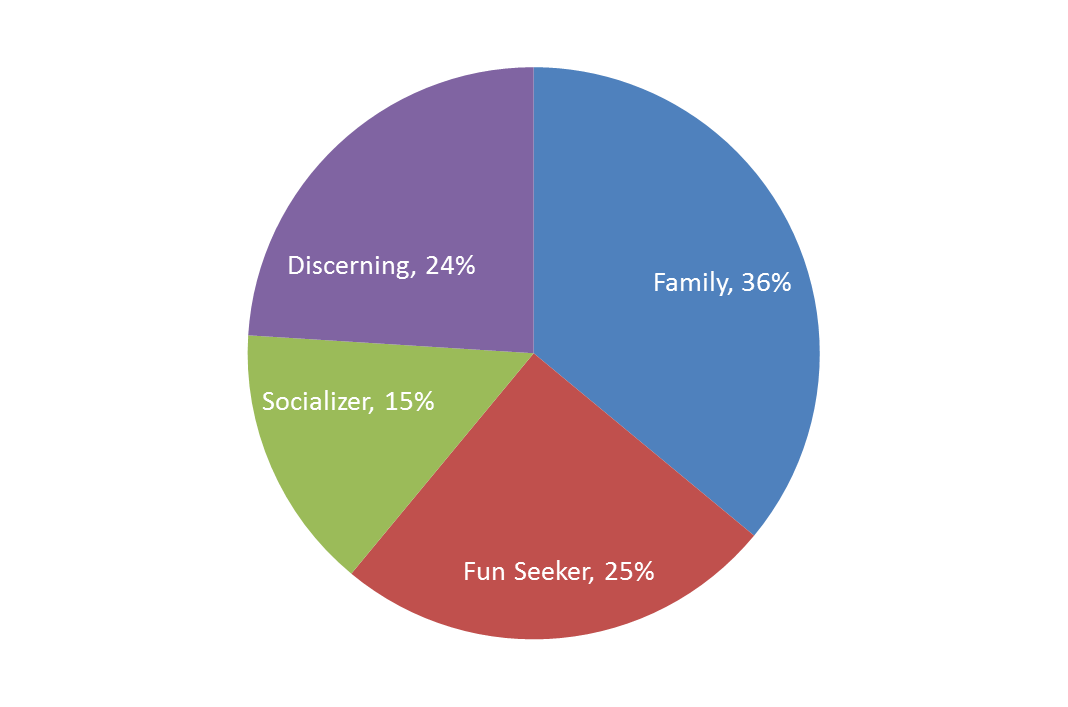 Opportunities
With the growing economy, office complexes and malls are coming up and these open up opportunities in different types of food services ranging from catering to food courts. Interestingly, there has been a growth in investments by PEs and other types of investors both in online and offline food services companies.
Challenges to the Food Services Industry
While GST will bring in some level of sanity in the taxation, there will be many other challenges that restaurateurs will have to deal with. Consumer dynamism which is the change in tastes and preferences could mean that the tried and tested formula for an eatery's success may not work.
Unpredictable demand in consumers could lead to low utilization of covers and this can impact profitability. Arbitrary processes in licencing, behaviour of authorities also poses significant challenges. Sometimes, a restaurateur spends as much as 50% time in getting licences.
The other issue is in opening an eatery. Restaurateurs have to invest in real estate, people, marketing and then wait for the licences to come in. The entire staff and investments are idle till the time the licences are issued. The drinking age is also unrealistic and is a loss of potential revenue as are the challenges of early closing times and high cost of licencing.
Key Recommendations made by the NRAI
Riyaaz spoke at length about how the Food Services Industry can be transformed and shared his strategic vision. He spoke about how the right policies, initiatives and ease of doing business can contribute to larger employment, increased tax collections, well-being of citizens and growth in the industry. There are many recommendations but I have picked a few which are of strategic importance to the F&B Services Industry.
Registration and not licencing
Instead of licences, the NRAI recommends registration. Restaurateurs follow the processes laid out and register their eatery instead of seeking licences. This has a huge advantage as restaurateurs do not have to wait for licences to begin operations. Also, recommended are the reduction of the number of licences and a single window licencing system with a validity of at least 3 years.
Development Initiatives
Restaurants play an important role and have a factor of as much as 20% in living conditions indices. Promotion of the F&B industry can lead to benefits in the Liveability index of Indian cities, generate employment directly and indirectly (taxi services for example), increase collection of taxes and boost to the economy (remember 2.1% of GDP is from the FSI).
Food tourism is popular in Hong Kong, Singapore, London and many other large global cities. Promoting food tourism can create new opportunities for restaurateurs. This should include 24x7 operations in special zones.
Taxes and Duties
Taxation continues to be biggest impediment to the F&B Services industry. The NRAI recommends fast implementation of GST with a maximum of 14%. Also, alcohol should be included in GST. NRAI recommends a reduction of import duty on the food and equipment.
There are other recommendations too but I have included what I felt was important (as well as not make this too long).
The event was concluded by Ashish Kothare with a vote of thanks. I am glad I attended the event as I gained some great insights into the industry.