How to Design a Website for a Restaurant
Many restaurateurs have asked me if they can design their own restaurant website. Of course, you can. Website design is not rocket science. There are enough tools available for a restaurateur to design his own website!
In this article I have drawn from my experience to give insights for restaurateurs to design their restaurant websites. I have also provided a perspective on what are the costs involved.
So what do you need to begin with?
Get the right domain name
Your domain name is important and you should choose a domain name which is easily associated with your restaurant or F&B establishment. It should be as short as possible and yet easy to remember. Choose a domain name which doesn't have to be repeated or spelt out.
Godaddy.com is a great place to search for domain names for your restaurant website. There are many options available and the average cost of a domain name is Rs 600 ($9) annually. Avoid going to US based hosting sites which are expensive. After the first year, US-based hosting companies charge about $ 20 which is double the cost that Godaddy or any other Indian hosting company charges.
Get the right hosting
When you are deciding hosting for your F&B website, you must first look at the location of the hosting. If your restaurant is in India then choose a hosting which is based in India. Godaddy's hosting is pretty good – it's easy, fast and they have a 24 hour helpline.
However, please do not get fooled by the advertised prices on Godaddy and other hosting companies. For example, Godaddy advertises Rs 99/month. However, this is true only if you buy the services for 36 months.
It's actually Rs 179/month (and not Rs 99/month) if you opt for annual subscription. Also, remember that this hosting is on a shared IP. While it is ok to have a shared IP with domains that are ethical, it is unwise to share an IP with unknown domains. You see, it is somewhat like staying in the same building with drug dealers and thugs. Even though you are upright and honest, your reputation is likely to get sullied. Sharing an IP with unknown domains can impact your domain.
Does a shared IP impact Search Engine Optimization? It should not impact your websites SEO although many claim that it does. Godaddy offers dedicated IPs for Rs 349/month. If you go with Godaddy with a shared IP, your cost will be approximately Rs 530/month,
There are other hosting services which offer better hardware for lower prices. E2E Networks for example offers a package for Rs 300/month which has better specifications. However, these are meant for users with significant technical skills. It is not a good option for a restaurant website as you may not have the necessary skills in-house.
Choose the right platform
There are plenty of free platforms available like Joomla and Wordpress. Wordpress is easier but is not very flexible or scalable. Joomla is powerful and scalable but it is a little more complicated. These are excellent Open Source platforms. However, you must keep in mind that there are many extensions which give added functionality and choosing the right extension requires time, experience and knowledge.
Most hosting companies offer website builders. These are relatively simple but may not provide you with a lot of functionality. They cost about Rs 1200 annually.
Get the right content
You need to make your restaurant website visually stunning to attract customers and build your online brand value. Catchy headings and mouth-watering images are a must. If you are great at writing, go ahead and create some awesome content. If you are good at photography, get your chef to prepare some great dishes and capture them with your camera.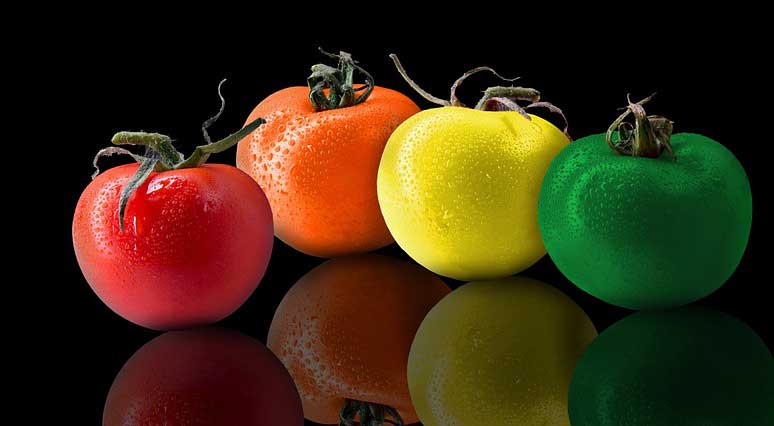 Alternatively, you could hire the services of a content writer and a photographer. This is where you can face a challenge in choosing the right people. However, if you are unable to devote time to content it is probably good if you hire competent people.
Make your website fast.
This area is a minefield. I noticed many websites created by professionals were incredibly slow although they were hosted on fast servers. On closer scrutiny, I was horrified that to see that the images were not resized. You could have a very large image – say, 1200 x 700 pixels which is great quality and the file size is less than 40 KB. On the other hand, you could have an image (400 x 300) which could be more than 150 KB. Heavier images mean slower loading time.
Similarly, you would need to ensure that cache, GZIP buffering, browser caching etc are enabled. One good way of checking how fast your website is to use Google's Page Speed Insights. It gives you which parameters need to be improved.
Ensure regular maintenance and updates
If you have a website, it's highly recommended that you add more and more content. This is a good practice as visitors need to have a reason to come back to your website. Also, Google loves dynamic websites and regular content updates increases the ranking of your restaurant's website.
You also need to make sure that your website's backup is taken regularly. In the case, of data being lost (which is rare) you can use the backup to restore your website. Sometimes, your website may have vulnerabilities which can lead to hacking (not uncommon) and so you should have the latest backup ready.
Search Engine Optimization (SEO)
There are certain attributes which enhances a website's rankings. You must ensure that your website uses Page Titles, Meta Descriptions and Meta Keywords. Also, search-engine-friendly (SEF) URLs are a must. Please ensure that your website's sitemap is submitted to Google Webmaster tools. You could also add Google Analytics to check, track and analyse website visitors' behaviour.
How much will you spend on your restaurant's website
It is easy to quantify the tangible costs like hosting (Rs 6000/$ 100 annually) or the cost of content (Rs 10,000/$ 100 as a one-time cost). However, it becomes a little more complicated to determine the cost of your time. Typically, it takes about 60-100 hours for our team to create a website. It takes another 20-40 hours a month to maintain and update a website.
It is likely that this time will increase considerably for the uninitiated. If you are passionate and have the time then go for it.
In case you are considering outsourcing it, choose your vendor carefully as the cost of choosing a vendor who does not deliver to your standards can mean loss of time and money.