Time to say Cheers again - Bars, Pubs, Breweries to serve liquor again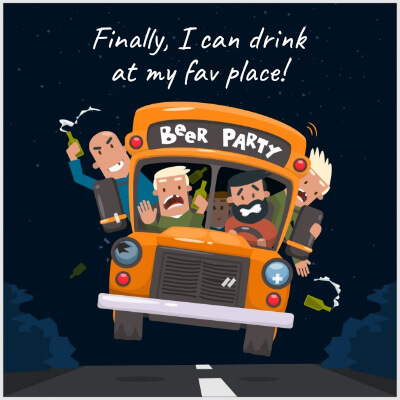 INDIA - Unlock 4.0 brings great news and cheers for the hospitality industry as the Indian central government allows the serving of liquor for the first time after the COVID pandemic struck the world and brought it to a complete shutdown.
The new lockdown rules ease further restrictions and allow the hospitality industry to serve liquor which enhances the dining-in experience. This is a welcome move and is one step closer to normalcy. For most tipplers, it also is a chance to get out, meet friends, and socialize with friends and colleagues after being cooped up at home for months.
Restaurateurs are also confident that customers are eager to get back to their favourite eateries and bars with gusto and welcome the government's move to restart their business. This also ends the uncertainty of many employees who have been without pay and, many who are unemployed as the restaurant industry readies to restart.
Liquor service to restart from September 1, 2020
The Central Government of India allows the hospitality industry to serve liquor from September 1st, 2020 with its UNLOCK 4.0 guidelines. Under these guidelines bars, pubs, microbreweries, and hotels will be allowed to serve liquor to their guests. Previously, various state governments had allowed the sales of liquor at MRP or beers as takeaways so that businesses could generate some cash on existing inventory.
However, it is up to state governments to draw up more specific guidelines and standard operating procedures (SOP). These SOPs will be in terms of social distancing, operating hours, and hygiene protocols.
Challenges for reopening
While the government has allowed liquor to be served on the premises of restaurants, bars, pubs, nightclubs, and microbreweries there are some valid concerns that the hospitality industry has.
Topmost, is the worry - will customers flock back to their watering-holes in large numbers? Many restaurateurs feel that most people are eager to get back to socializing over drinks and are looking forward to throwing their doors open. Others are more circumspect and believe that at first there will be a trickle which over the period will build-up to normal levels in the next two to three months.
The other worry that most business owners have is what will be the prescribed SOPs. Very stringent guidelines not only increases the costs of operations but also discourage customers. Some are worried about restrictions on operating hours which might be counter-productive if closing hours are too early. Some are worried about social distancing norms for groups (large groups are very lucrative for hospitality businesses). However, most are confident that local governments will be supportive of the hospitality industry and guidelines would be realistic and pro-business.
Also, with social distancing norms and lower than usual footfalls, the operational equations will change drastically. Restaurant and business owners will have to manage this whole new scenario so that they can remain profitable.
The New Normal is a huge opportunity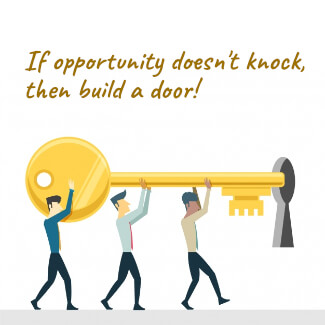 Many restaurant owners are gung-ho and are looking at consolidating their positions. Many establishments in the F&B industry have already shut down during the last three months. This is an opportunity for the survivors to make their brands stronger.
The right mix of marketing, excellent services, high quality of food, and beverages can create spectacular results. I just had a discussion with a restaurateur whose marketing plans are aggressive and well-laid out.
This is the perfect time to keep your eyes open for new opportunities and build new alliances. Seize opportunities as they come by - these could be in terms of franchisees, buying out distressed businesses, acquiring new properties or getting in more investments.
More good news & the busy season beckons restaurateurs
The Oxford vaccine appears to be slated for release by end of this year. The Thyrocare study in which 1 out of 4 Indians had antibodies is encouraging. Besides, India's younger average population has an advantage.
From October onwards there is a bunch of events - Halloween (October 31st), Christmas, and New Year Eve which are big revenue earners for the hospitality industry. Also, one can easily host an Oktoberfest (although the one in Germany has been canceled due to COVID) and create tons of excitement. November and December are also the time when corporate outings increase and so do large group get-togethers and parties. The right actions can now reap rewards in October, November, and December.
doing things differently is essential for the restaurant industry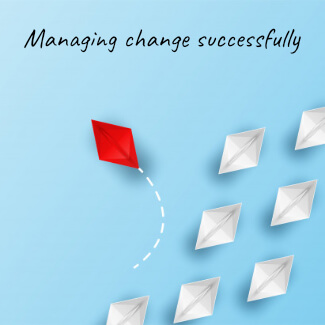 Life is not going to be easy. The market has shrunk and so have the players. As consumers walk their way in the new normal, it is important for restaurateurs to be super-efficient in everything that they do. Restaurant owners need to grab a bigger slice of a smaller pie.
Marketing needs to be stepped up and needs to be more efficient. Similarly, rental leases need to be reworked even perhaps on a profit-sharing basis. Restaurant staff has to be managed better at lower costs.
Restaurateurs need to spend looking at every aspect of cost-reduction and ways to make every operation most efficient and more effective. Most vendors would be happy to support restaurant business owners in cutting down cost or reducing margins wherever possible.
GST and other government fees, licenses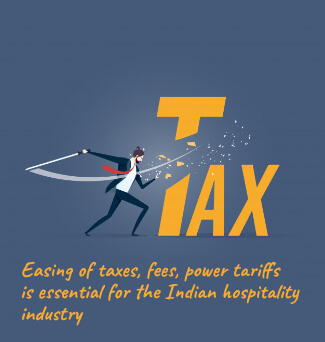 Input tax credit (ITC) on GST has been a sore issue with restaurateurs. Allowing ITC will be a great relief for restaurant owners.
Also, some cities have limitations on entertainment like live performances which need to be removed or made much easier. License fees and power, water, and other taxes could be reduced to give restaurateurs enough breathing space to build back their businesses.
Government initiatives and support are critical at this time. The restaurant industry, particularly organizations like NRAI needs to make a cogent appeal for easing the pressure on the industry.
The industry also needs to work closely with the government, pandemic experts, municipal corporations to ensure that optimal procedures are followed at eateries and that they are not bogged down by excessive or unrealistic hygiene norms.
---
The restaurant industry has been resilient and has always bounced back. WWII, SARS, 2008 Global Financial Crisis has failed to stop the resurgence of the hospitality sector. COVID-19 has was a brutal punch on the face of the industry and laid it low for a few months but it is time now for it to #BounceBack!