Stunning, Simple, Easy Photoshoot at Big Pitcher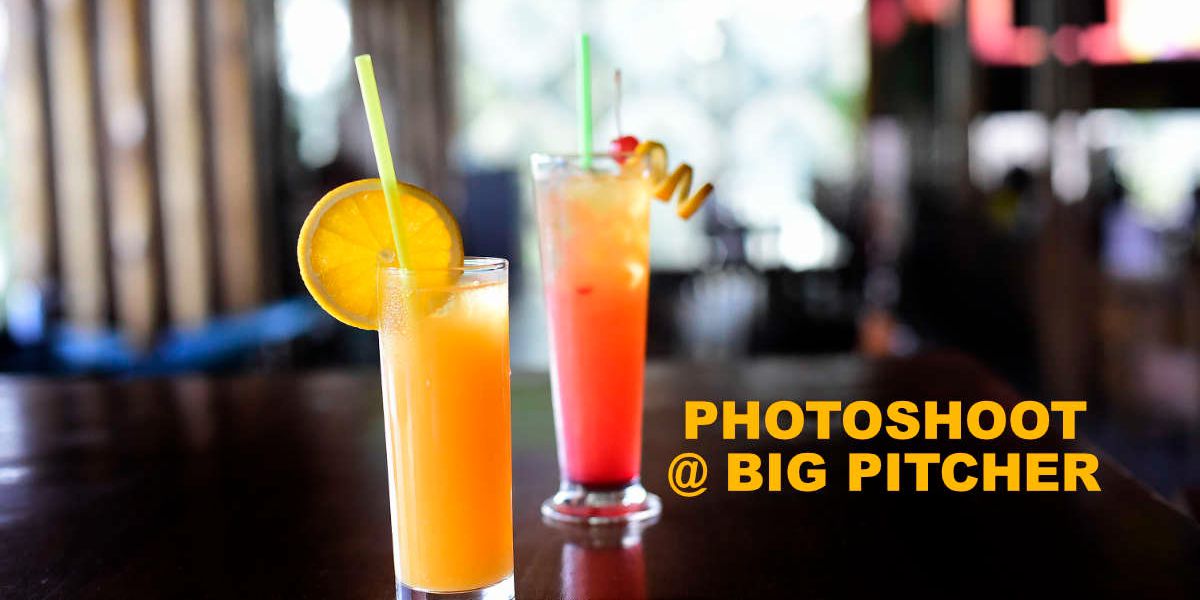 Hey, this blog post is to demystify food photoshoots. Often, restaurateurs worry about hiring professional photographers and the costs involved. Actually, food photography is simple, easy and fun. Shooting at a restaurant can be conducted without too much fuss or paraphernalia. You can read more about this here.
Food Photography Made Simple
Anyone can be a reasonably good food photographer. Trust me. It is not complicated. A few simple additions and you're ready to shoot some amazing shots of your restaurant dishes. The photos here are from a photoshoot that we did at Big Pitcher.
What Did We Use for the Big Pitcher Photoshoot?
All our photoshoots are very simple affairs. We know that restaurateurs are busy people. So, we click away with minimum equipment and fuss. No, we don't ever use complicated lighting equipment or expensive props.
This photoshoot was done at Big Pitcher, Indiranagar. We used a Nikon D-750 (we love this camera) and we used the "Vivid" mode to shoot for beautiful colours of the drinks and dishes.We used a Nikkor 24mm-120mm 4/4.0 lens. We could have used a lower-end camera and still get the same results
We used natural lighting and, used a simple reflector. That's it!
Check out the results from this photoshoot at Big Pitcher. (You could also check out another food photoshoot here)