Brewsky, JP Nagar, Beer Creatives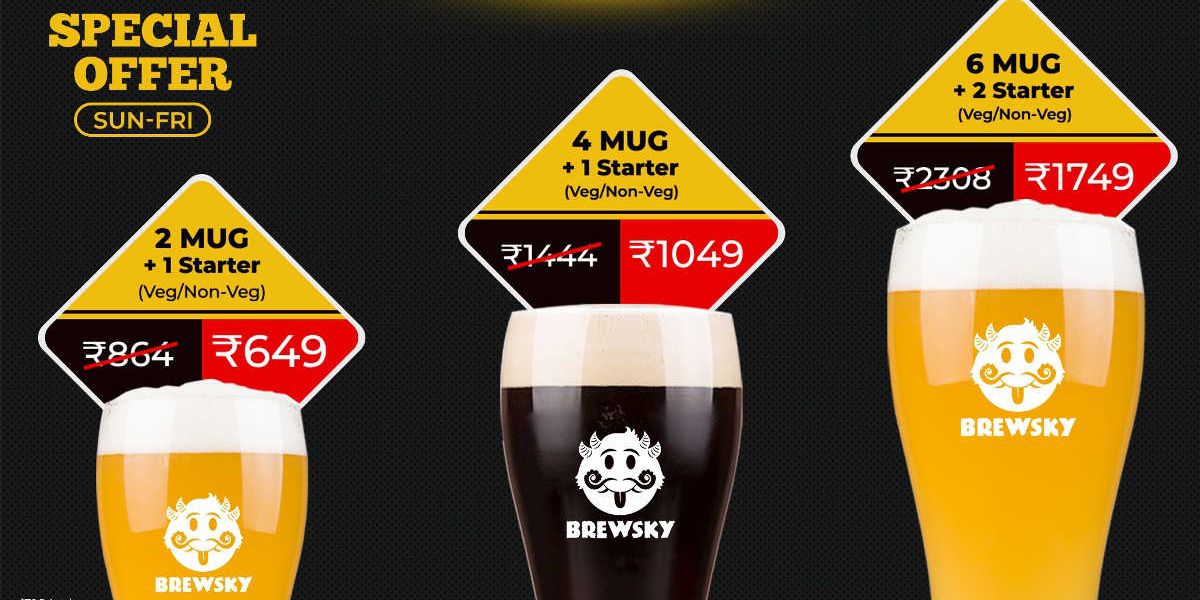 We are super excited that we have signed up with a premium microbrewery, Brewsky in JP Nagar. The team immediately got down to planning the action on Social Media for Brewsky. There had to be posts on Social Media - Facebook and Instagram. The creatives had to be powerful and cover a wide range of topics from offers to ambience to drinks and, of course, beers.
The team debated, argued and worked hard on the creatives. We also wanted to make sure that each and every creative would create a strong brand recall for Brewsky. The importance of creatives could not be stressed enough as JP Nagar had become a hub of microbreweries and the competition was fierce. We needed to ensure that Brewsky's brand value and unique value proposition were reflected in every post on social media that we made.
Check out the work that we have done here for Brewsky: