Hot Shot Digital Marketing Executive Wanted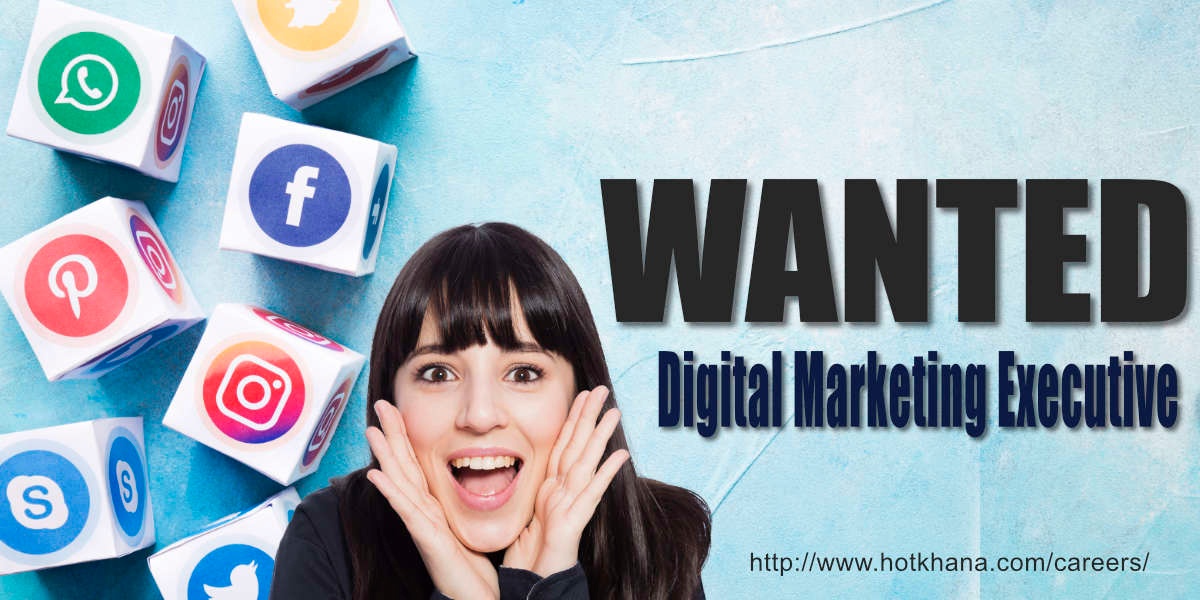 Do you want to make it big in the super exciting world of Digital Marketing? Then, this role is the perfect launching pad for your Digital Marketing career!
You get to learn from the topmost brain in the Digital Marketing industry and learn about every aspect of Digital Marketing ranging from SEO, Websites, SEM, SMM, Content Marketing and more.
So, want to launch your career? Then apply for this position right now!
ABOUT THE ROLE
Hotkhana.com provides Digital Marketing solutions for its customer from the F&B industry. The Digital Marketing Executive plays a key role in delivering value to Hotkhana.com's customers by ensuring that the customers' brand and business benefit from Digital Marketing.
JOB DESCRIPTION
We're looking for an exceptionally talented individual with a hunger for excellence who is bright, sharp, is willing to learn and be a top contributor. Your responsibilities include:
Defining and planning Content and Digital Marketing /plans strategy with customers
Increase social media engagement and effectiveness for our customers
Increase SEO activities, drive more traffic and increase conversions on our customers' websites
Write engaging content, post at appropriate times with the write hashtags to increase engagement
Ensure that our customers' brand and business benefit from Digital Marketing initiatives
Ensure highest level of customer satisfaction
QUALIFICATIONS & EXPERIENCE
We're looking for a livewire with a pleasant disposition with an eagerness to learn, take risks, is goal-oriented and pursues excellence. Btw, you don't need to have Digital Marketing experience or diplomas to qualify for this role!
The perfect candidate:
Must have very good scholastic achievements particularly in English and Maths
Must have a pleasant disposition
Must be smart, confident and presentable with superb communications skills
Must be a keen learner with the ability to spot trends to take maximum benefits from Digital Marketing
Blog Writing or content writing is an added advantage
Must have a strong sense of aesthetics in design and language
Photoshop skills will be a huge bonus
Location - JP Nagar, Bangalore
Salary - ₹1.2 - ₹1.8 lakhs per annum
Hurry, send your resume to This email address is being protected from spambots. You need JavaScript enabled to view it. with the subject "Digital Marketing Executive"