Content Manager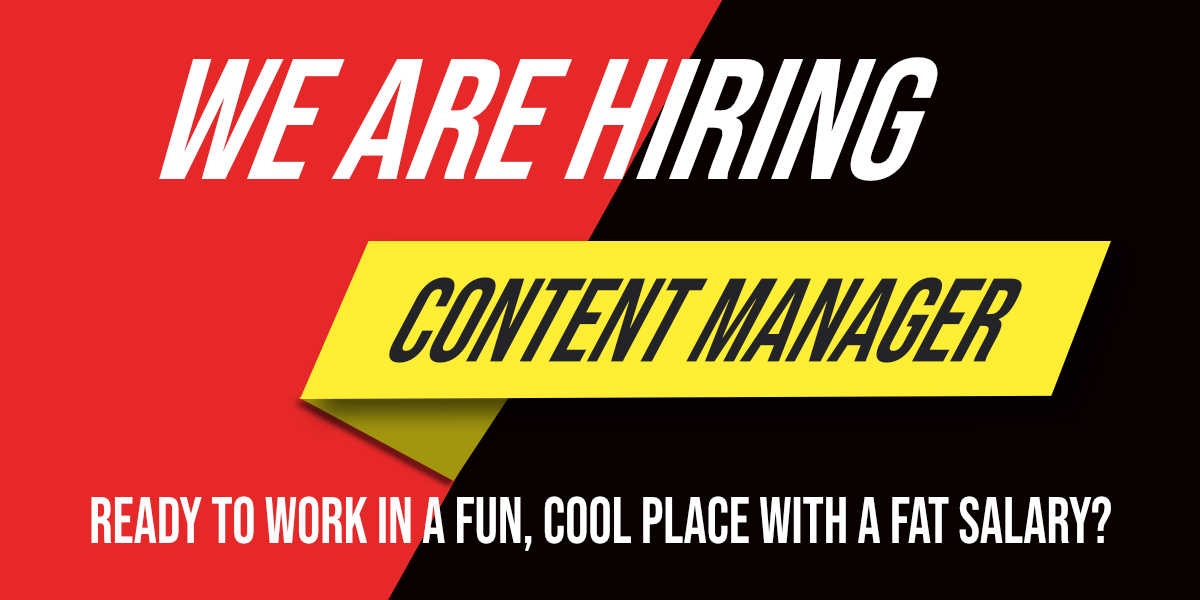 If you love writing, food & drinks and are cool with words, then this is the coolest job you can ever imagine! Are you witty, smart, love to pun and are cool with your Insta and Facebook profile? Are you good at writing? Then you are the right person for an awesome career with Hotkhana.com.
Experience - Super Intelligent Freshers - 2 Years
Salary - Rs 2.4 lakhs to Rs 4.8 lakhs per annum
Location - Bangalore
Job Description for Content Creator Manager
Write cool captions with hashtags and post on behalf of our customers on social media
Write epic cool descriptions (puns & humour encouraged) of food and drinks for our customers' blogs and websites
Engage with our customers to evolve with the appropriate content strategy for Digital Marketing
Reputation management - respond to reviews on Zomato/Tripadvisor
Ensure growth in engagement and followers on a monthly basis
Update content on websites and other Digital platforms
Learn, innovate for increasing effectiveness on various digital platforms
Work with the design team on content creation
Qualifications & Traits (Essential) for Content Creator
You must be super intelligent, witty, funny
Eager to learn, experiment and try out new things
Be a foodie (love MasterChef)
Must be a stickler for grammar - go beyond dotting your i's and crossing your t's
Must be inventive with the ability to innovate
Should be bursting with new ideas and be an absolute live wire
Be able to communicate effectively with customers and be a great listener
Should be able to write correctly without any errors
Btw, we love super intelligent freshers!
Desirable Traits & Qualifications for Content Creation
Understanding color & font combinations in visuals
Photoshop or other graphic design software
Photography (particularly food)
Video editing and experience on software for video editing)
This is one super exciting job where you get to learn with a nice fat salary. Rush your application now!
Email your resume to
This email address is being protected from spambots. You need JavaScript enabled to view it.